The trend of timeless fashion was embraced by bob haircut since the time it was first started in 1909 by well renowned hairdresser Antonine in Paris. This style was not much famous when it was started but the popularity grew tall after 1920's to realize the freedom to be enjoyed by women. Since then the bob hairstyle was portrayed as the sign of women's liberty.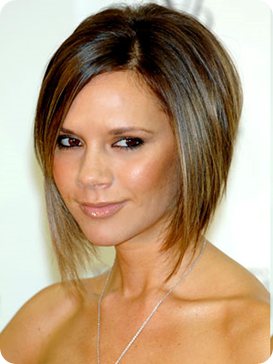 The basic bob hairstyle is short and sleek hair dress that gorgeously covers the ears and cheeks and reaches between the shoulders and the chin. Now various alternations were involved in this bob cut depending on different hairdressers and fashion stars in new styles.
The main advantage of the bob haircut is suites well when a woman go with any hair color, hair type or shape of the hair and the best thing to be noted is it is well adjustable to all ages. Also it has gained popularity for the growing status of the women in the field of business too. The ultimate success of this hairstyle is that is very simple to manage and easy to shape without spending huge time and money for this hairstyle.
In the current scenario, bobs are of various types which suites for both classic and modern trend. Numerous sub divisions like short bobs, chin length bobs and long bobs are recent development which are made depending on one's facial structure and shape of their hairs. All these different hairstyles are very popular among the celebrity.
Apart from the conventional bob style, there are other styles like wavy, mod, spiky asymmetrical haircuts as the part of the modern trends. Wavy bob styles are uniformly cut at the neckline and very easy tom maintain, mod cuts are done with textures and have heavy bangs. Asymmetrical cuts are usually done for long hairs