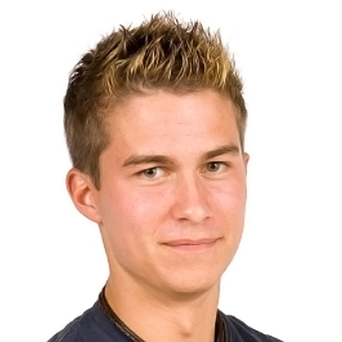 Hairstyle is an important attribute to one's personality that often helps in judging a person's attitude and behavior. Women always portray their hairstyle and they do take enough care and keep on experimenting with different hairstyles that suits them best and the list is endless. But its often an practice that men doesn't care much about the hairstyle and they never take pain in changing their styles in different ways that could suit them the best. Men should also have the habit of picking the right choice to show them as a best feature in this modern world and we are here to put forth the latest hairstyles for men.
For men with narrow head as well as shorter head, long back hair styles really works better. Men can opt for this hairstyle with sleek and swept aside. Long bangs hairstyle is very modern and very hot hairstyle. It has become the new trend with spiky bangs for the narrow forehead men.
Traditional styling is the classic part haircuts. Two styles are preferred in the classic part one is the side sweep from right and the other is the slick back (Center). These types of hairstyles are very easy for the hair shaper and very easy for men to maintain it.
The particular hairstyle that suits for all sorts of men is a fringe cut in variety of lengths. It is the latest hairstyle technique. Often the fringes are made in different contrasting colors, and then are the one creating the most sensational look in the public. Long fringe textural hair style is called as Caesar is really a cool one.
Sleek hairstyle looks great on men. To have the sleek look, one could prefer the hair straightening or other professional techniques. Men with curly hairs, have to dedicate huge amount of time to get the stylish sleek hair.